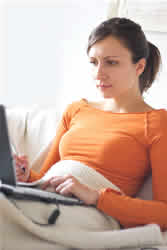 The following links provide information to support people living in Australia.
Here is the link to the SHIFT-Depression®Inventory which you can complete online here if you haven't yet done so.
This links to a Fact Sheet explaining how to access Medicare Funded sessions with an approved provider. Better Access to Psychiatrists, Psychologists and General Practititoners through the Medicare Benefits Schedule.
This links to a directory on the Australian Psychological Society website where you can search for Psychologists in your area. APS Find a Psychologist
The services listed below offer further support and information.
www.lifeline.org.au
The web page for Lifeline Australia containing extensive information about support services and how to find the centre nearest to you. Phone Australia wide 13 11 14.
www.bluepages.anu.edu.au
A really helpful website listing symptoms, treatments, resources, prevention (including MoodGYM), relaxation program, and community online support for depression.
www.beyondblue.org.au/index.aspx
This website has practical tips for friends and family and those experiencing depression. It includes an Australian wide register of GPs as well as extensive support tips plus a phone number to call.
www.beyondblue.org.au/types of depression
Web pages within the broader beyond blue web site that explain the different types of depression including post natal depression.
www.domesticviolence.nsw.gov.au
Domestic violence information site for NSW women who may be in abusive relationships, including contact details for various help services. Call 1800 656 463 available 24/7.
www.1800respect.org.au
The National Domestic Violence and Sexual Assault support service offering phone and online support 24/7. Call 1800 737 732.
www.dvrcv.org.au
Provides a guide to some of the services in Victoria and throughout Australia for those affected by family violence, domestic violence and incest.
https://www.mensline.org.au
Help support and counselling site for men with depression 24/7. Call 1300 789 978.
www.suicideline.org.au
This Victorian based site provides information for dealing with emergencies, coping and understanding more about suicide. Telephone 1300 651 251 within Victoria.
www.nswrapecrisis.com.au
Provides information about sexual violence and getting help on-line. For telephone assistance within NSW call 1800 424 017 for 24hour support and referral.
https://wayahead.org.au
An extensive site providing many fact sheets on various mental health issues including depression, plus links to supports for those with depression.
www.whv.org.au
The web pages for Women's Health Victoria, containing a library and stacks of information regarding all aspects of women's health.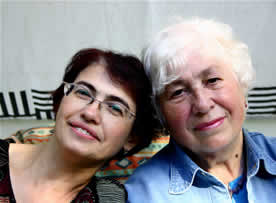 www.whs.sa.gov.au/index.php
This is the web site for Women's Health in South Australia and is packed with information, publications and a list of centres where women can find face to face support.
www.whnsw.asn.au/
For women in NSW this web site lists the women's health centres within New South Wales where women can go for counselling and other support.
www.alswh.org.au.
This web site will interest all those who are interested in the progress of the Women's Health Australia Longitudinal Study
www.blackdoginstitute.org.au
For information about depression and bipolar disorder
Research publications
You can access research publications for the SHIFT-Depression®Inventory below.
Vidler, H.C., (2013) ' Evaluation of the SHIFT-Depression® Inventory With a Sample of Australian Women Demonstrating the Centrality of Gendered Role Expectations to Their Depression.' Europes Journal of Psychology Vol 9, No 2 (2013). http://ejop.psychopen.eu/article/view/577/
Vidler, H.C., (2005) 'Women making decisions about self-care and recovering from depression' Women's Studies International Forum Vol.28 pp. 289-303. www.elsevier.com./locate/wsif
Vidler, H.C., (2006) 'Improving treatment outcomes for depressed women: Using the Self-Help Inventory for Treatment of Depression (SHIFT-Depression®) in a counselling setting. Psychotherapy in Australia. Feb. www.psychotherapy.com.au
Vidler, H.C., (2002) 'The experience of depression: Women's perspectives'
https://minerva-access.unimelb.edu.au/handle/11343/39058 'Doctoral Dissertation. University of Melbourne, Australia.'
Depression Measure
Radloff, Lenore.S., (1977) The CES-D Scale: A self-report depression scale for research in the general population. Applied Psychological Measurement, 1 (3). pp. 385-401.
The CESD can be downloaded at www.valueoptions.com/providers/Education_Center/Provider_Tools/Depression_Screening.pdf